[et_pb_section][et_pb_row][et_pb_column type="4_4″][et_pb_text admin_label="Text" background_layout="light" text_orientation="left" use_border_color="off" border_color="#ffffff" border_style="solid"]
Skippers Canyon Queenstown
Skippers Canyon is a stunningly beautiful site of the 1860s gold rush that eclipsed the scale of the legendary Klondike. Skippers Canyon is packed with relics, workings and astonishing stories of man against the elements.
The road itself into the canyon with it's vertical drop offs either side of the vehicle as you travel into the hear of the canyon is thrilling in itself.
Today accessed from Queenstown via the same road that leads to Coronet Peak ski field, Skippers Canyon houses the Shotover River, one of New Zealand's richest gold-bearing rivers which was named by William Gilbert Rees.
Only the experienced professionals at the wheel of our 4WDs can truly put you inside the hearts and minds of the people who strived in Skippers Canyon to win their gold. Great storytelling brings this rich history to life.
Tour highlights include:
Skippers Canyon & Pipeline Bridges
Historic gold mining town
Stunning New Zealand backcountry adventure.
Scenic picnic lunch is included
Gold panning option available upon request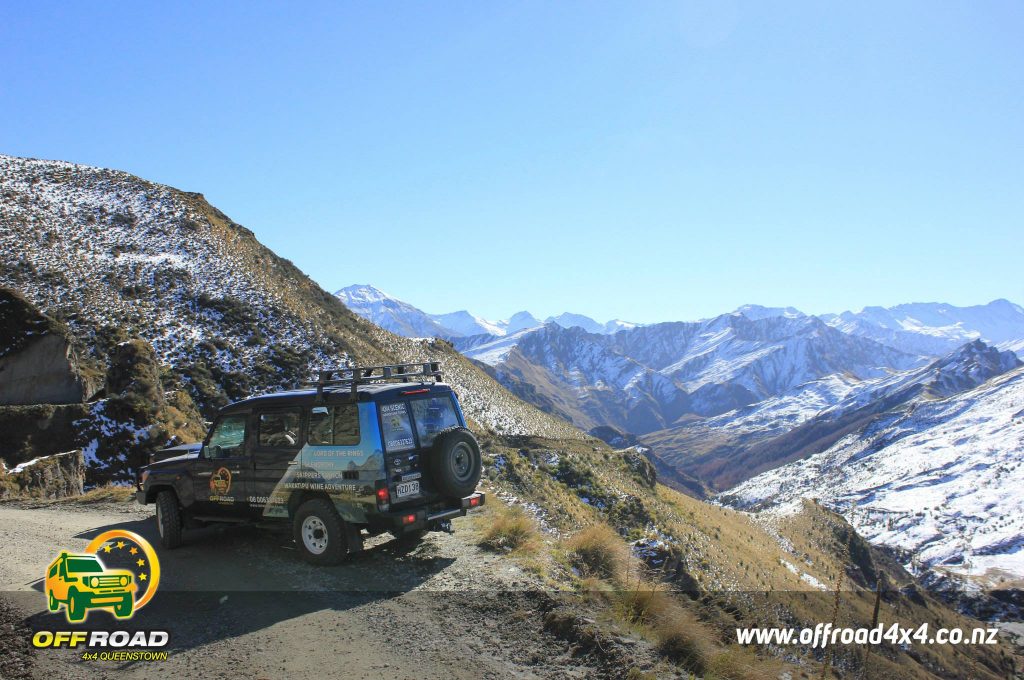 [/et_pb_text][/et_pb_column][/et_pb_row][/et_pb_section]